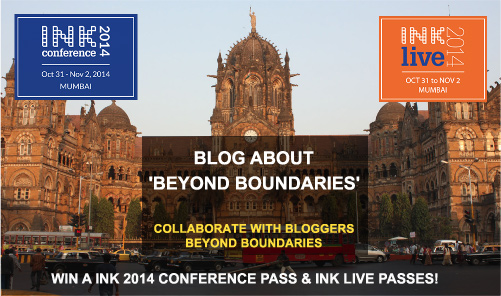 You can read the first part Here
I am writing on
How has technology and blogging helped people explore and meet new people beyond boundaries and learn new things in the process.
Many social media sites like Facebook has connected people from all parts of the world. Similarly blogging also helps people to share your opinion which can reach out to people easily. It is sure once you start blogging, your network will expand. It has also helped in employment generation. For example many people search for many content writers who specializes in particular field to work on some article in return for revenue.
Following are the advantages of technology and blogging
1.
Express yourself- one can express himself easily and can get a feedback on it from people belonging to different parts of the world.
2.
Increase faith- Trust can not be easily earned but there are some bloggers who posts some good articles and succeed in building trust and faith.
3.
Improve your writing skills- Blogging definitely improves the writing skills and expressions with some honest feedback from unknown people also helps to know about their opinion and suggestions.
4.
Reorganization- when the technology was not developed as compared to now a days, it was difficult for a common man to showcase his talent but with the development in technology one can easily show his talent through blogging, social networking sites, emails etc
5.
Bond- Technology has increased the bond among the different nations. Earlier people hardly knew anything about the lifestyle, culture and sentiments of the people belonging to different countries, states , regions , now with the development in technology , they are getting to know each other better.
6.
Increase awareness – Blogging and other technological advancement has increased awareness among the people, now they can check what is going on in the world by sitting at home. Many platforms helps all the bloggers and other people to come together to discuss on an issue and express their opinion. I am grateful to blogadda who has come up with such a nice topic.
This post is a part of "Beyond Boundaries" at BlogAdda.com in association with INK 2014.